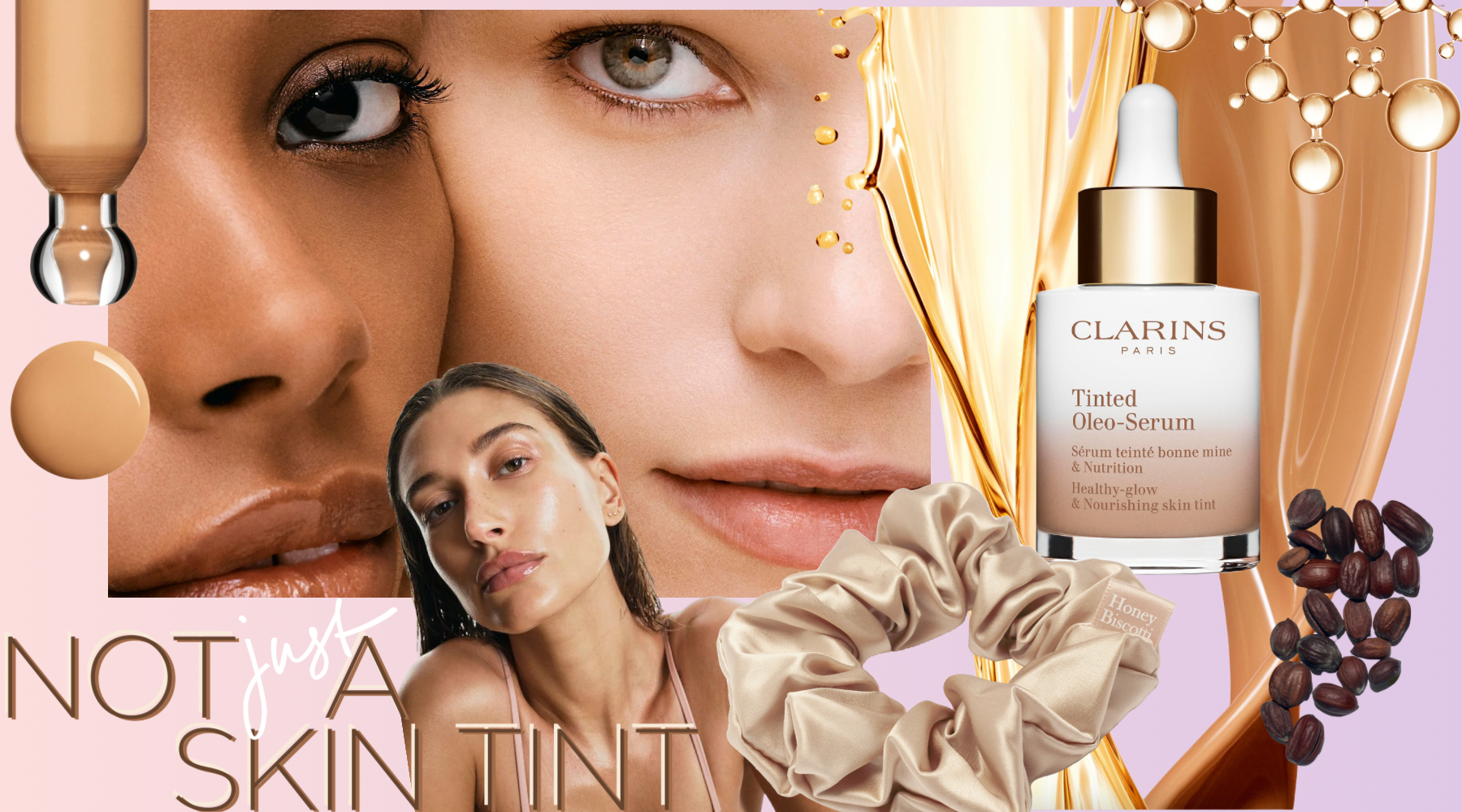 Discover a New Dimension of Beauty. In the realm of makeup innovation, Clarins ventures where others hesitate, creating a modern and innovative beauty that transcends expectations. As we ask ourselves, "Is there more to achieve for our complexion?" Clarins answers with an emphatic "Yes," as it unveils the groundbreaking Tinted Oleo-Serum, rewriting the rules of luminous elegance.
The Fusion of Nature and Expertise
Guided by generations of inspiration drawn from nature's timeless beauty, Clarins has harnessed the magic of 100% plant extract oils since 1966. Today, this legacy evolves with Tinted Oleo-Serum, a manifestation of Clarins' best plant oils and expertise, redefining complexion perfection.
A Fusion of Perfection and Care
Tinted Oleo-Serum is more than a mere tint; it's a major complexion innovation. Crafted with 98% natural ingredients, it marries skin perfection with the efficacy of care. Embracing the unique union of mineral pigments and dry plant oils, it's a symphony of brilliance and nourishment.
Embrace the Experience
Visualize the transformative power: a few drops hold the key to an enhanced, evened complexion, as well as nourished, protected skin. The process is effortless, and the results are mesmerizing. Witness the unveiling of your full radiance, adorned in velvety, satin, and remarkably natural beauty.
Unveiling Radiance for Every Hue
Tinted Oleo-Serum caters to all, with 11 shades spanning fair to dark, harmoniously adapting to diverse skin tones. Its "second skin" texture is a testament to its excellence, leaving no trace of fine lines. Its weightless essence redefines the no-makeup fantasy, bringing magic to reality.
Beauty in Simplicity
For the time-pressed woman, the application is intuitive, delivering impeccable results without visible lines. Revel in a natural, shine-free complexion, free from oily residue. And even on the longest days, your radiant facade remains flawless for a remarkable 8 hours.
Beyond Makeup: Care that Glows
Tinted Oleo-Serum marries mineral pigments with skin care expertise and the nourishing prowess of plant oils. An 80% skin care formula, coupled with the benefits of dry plant oils, crafts an unparalleled experience. Let your nourished skin reflect light like never before.
Clinically Proven: Luminosity Unveiled
With Tinted Oleo-Serum, luminosity isn't just an instant effect; it's a lasting transformation. Clinical tests prove that bare skin becomes +48% more luminous after just one day of use, rising to +56% after 14 days.
Clarins Innovation: The Tri-Oleo Complex
Rooted in Clarins' renowned plant oil expertise, the [TRI-OLEO COMPLEX] unveils a symphony of oils known for their potent properties. Infused with hazelnut oil, organic jojoba oil, vegetable squalane, and ceramides, this complex nurtures, nourishes, and safeguards your skin, enhancing its luminous essence.
Tinted Oleo-Serum is not just a skin tint; it's an experience that reflects Clarins' commitment to skin perfection. Unlock your true radiance with an embrace of nature's bounty and Clarins' innovative prowess. It's time to revel in the unparalleled.