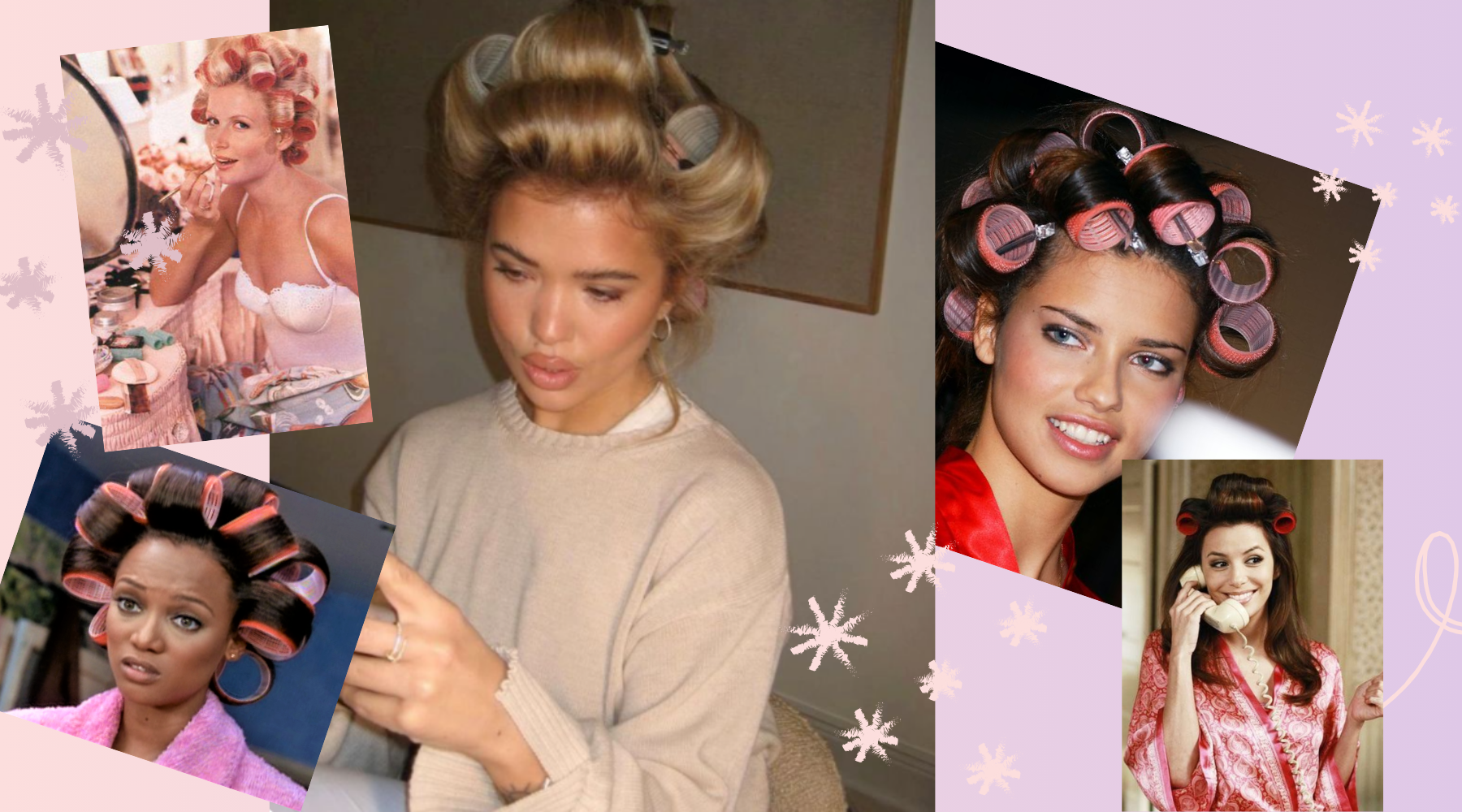 Curling irons are a thing of the past, and hot rollers are staging a remarkable comeback.
Stylist Andrew Fitzsimons is giving the inside scoop on this hot roller revival.
Andrew enthusiastically shares, "With the resurgence of the voluminous '90s blowout look, hot rollers are reclaiming their place in the spotlight. If you desire those glamorous, big, and effortlessly loose curls, hot rollers are the go-to choice."
Moreover, he points out the convenience factor: "You can pop them in and work on your makeup while your hair takes care of styling – precisely the kind of multitasking we adore."
If you're a bit rusty on your hot roller skills, Andrew graciously offers his expert advice, which you can find below, along with his recommendations for two excellent hot roller sets.
"The key to effectively using hot rollers is to start with freshly washed, dry hair. To boost volume, I recommend using a volumizing shampoo and conditioner before thoroughly blow-drying your hair," Andrew advises. "Take it section by section, beginning at the nape of your neck, and gently roll each hot roller towards your scalp, securing them in place."
He recommends leaving them in for approximately 15 minutes and waiting until they've cooled down completely before removing them. "This method ensures your curls hold their shape throughout the day," he adds.
"Once you've finished, unroll each section from the bottom upward, and a spritz of texture spray will give your look that final touch," he concludes.
Wanna snag a set of rollers for yourself? Here are Andrew's picks:
Volumizing Hot Rollers Luxe for Volume, Body, and Shine, T3: "I love this set as it is suitable for most hair types, heats up quickly, and works really well for traveling since it comes in its own case," he says.
Nano Titanium Jumbo Hot Rollers, Babyliss:"For those who are just starting out on their hot curler journey, I would recommend these. They heat up evenly, and they even have a color indicator that lets you know when they're ready to be taken down," he says.