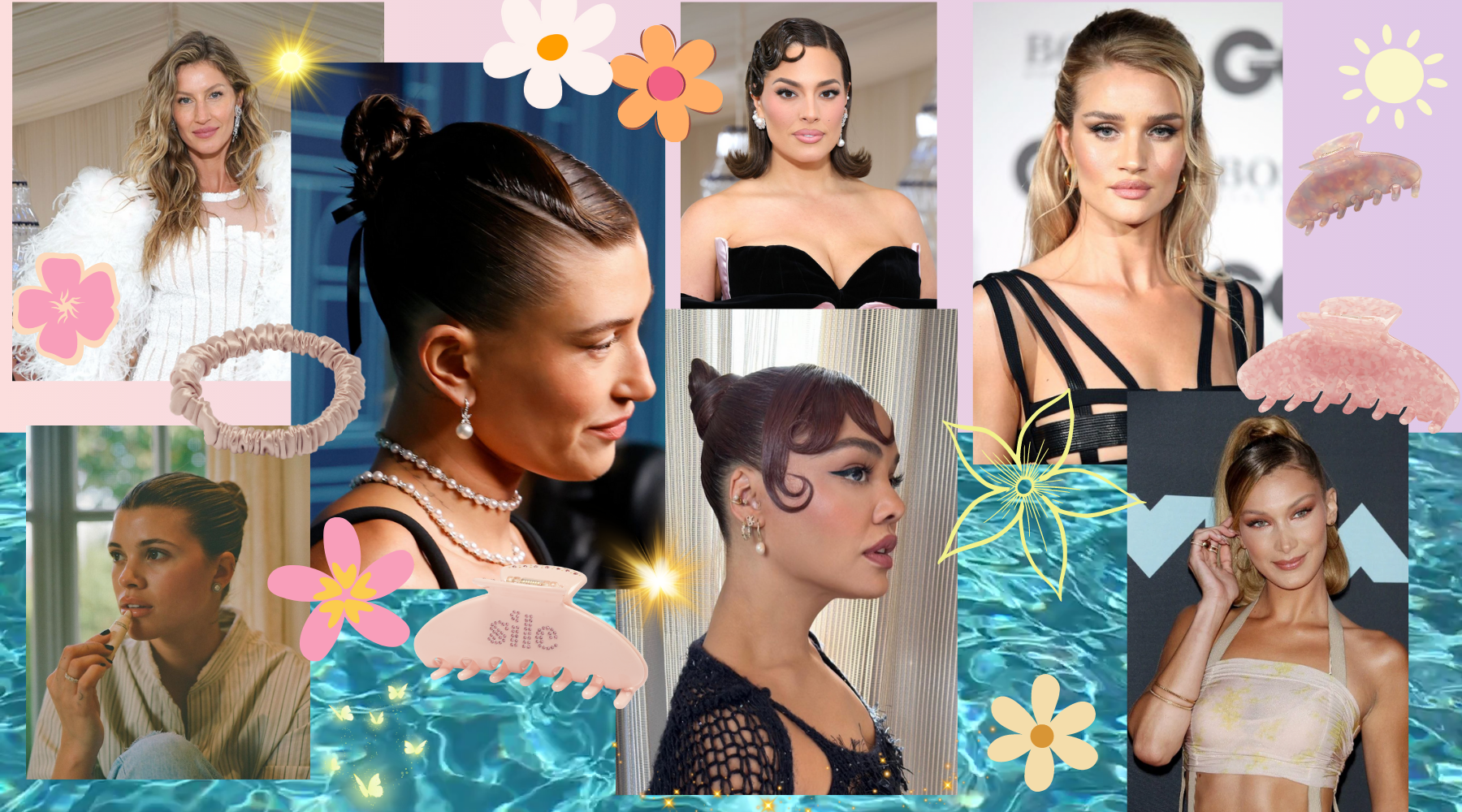 Today, we explore the hottest hair trends for summer 2023. Whether you prefer carefree bohemian waves, elegant sleek ponytails, or classic ballerina buns, this season's hair trends offer a diverse range of styles that not only keep you cool in the heat but also capture the essence of the warmer months. Say goodbye to frizz as we delve into the must-have looks. Additionally, we'll delve into the popular hair colors of the upcoming months, as brunettes experiment with subtle hints of red, while blondes are opting for cooler and icier ash tones. Get ready to discover the latest hair trends that will have you turning heads this summer.
Ballerina Bun
Embrace the elegance of the summer season with the stylish ballerina bun trend. While pulling your hair back into a bun is a common choice during the warmer months, this year's trend takes it up a notch with a polished and sophisticated twist. According to Hershberger, renowned hair expert, the ballerina bun is a versatile option that complements all hair types. Not only does it offer a cool and refreshing feel, but it also exudes a strong and refined look. Discover the allure of this chic hairstyle that will keep you looking effortlessly cool and put-together all summer long. 
Our silk skinny scrunchie is the perfect accessory to complement and enhance your ballerina bun.
Finger Waves and Spirals
The prevalence of hair spirals is hard to miss, as they have become a prominent trend in various events, including the esteemed 2023 Met Gala. During the event, supermodel Ashley Graham effortlessly showcased a sophisticated beauty look by combining vintage-inspired finger waves with an elegantly flipped up bob hairstyle.
Imperfect Waves
Curious about the latest wave trends? Celebrity hairstylist Jen Atkin reveals that this season's focus is on effortlessly tousled waves with a touch of undone texture. This aesthetic is reminiscent of the early 2000s, evoking the seamless and effortlessly styled looks of that era. Atkin emphasizes the prevalence of natural and imperfect textures, with a nod to the "slept on" hair trend. To achieve this cool-girl wave, Atkin recommends using her new brand, Mane by Mane Addicts, which features a jumbo curling iron specifically designed for nailing this relaxed yet chic look.
Half-up half-down
Stay cool and stylish this spring and summer with the easy, breezy half-up, half-down hairstyle. Embrace the versatility of this look, with a portion of your hair gracefully pulled back while the rest flows freely. Not only does this hairstyle exude a relaxed and carefree vibe, but it also keeps your hair off your face in the heat.
To add an extra touch of charm, adorn your half-up, half-down hairstyle with our adorable claw clips. Our cute accessories will make you glow and elevate your summer look.